Seeing the sunshine through the storm
Last year's peak of coronavirus had the most significant impact on Bangladesh's bottom population who are historically underserved. In a country where 25% of the GDP contribution is from small businesses, the lockdown period distressed millions.
The rickshaw pullers, technicians, plumbers, street vendors, small shopkeepers, and micro-entrepreneurs suffered most. According to Light Castle Partner's study in collaboration with Sheba, it was found that 53% of SMEs had shut their business during this time. It was a clear indication of their economic situation and the disruption they faced in meeting basic needs.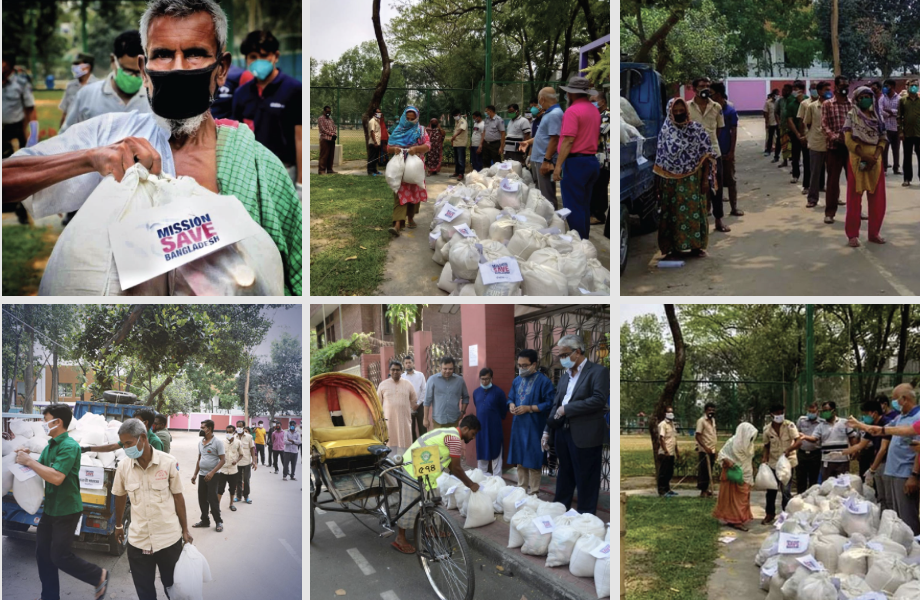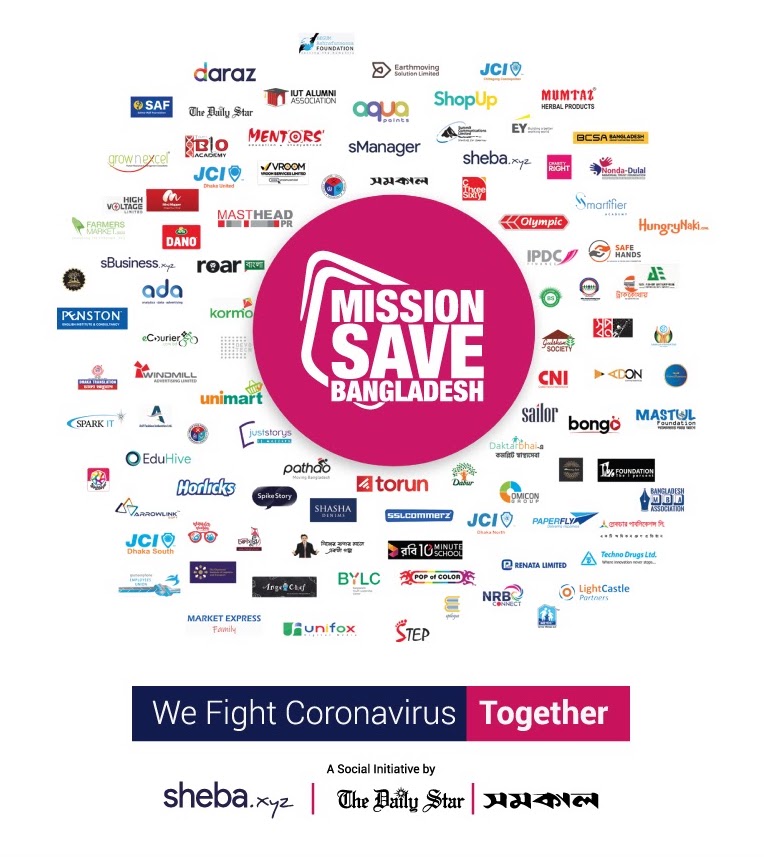 Sheba, a flagbearer for SME growth, had foreseen this crisis. The immediate response was initiating Mission Save Bangladesh (MSB) in partnership with The Daily Star and Daily Samakal – 2 leading newspapers in the country. MSB became the largest CSR platform for corporates, and 100+ corporate partners joined the fundraising, contributing a whopping 18 million BDT in just 3 months. Exceeding all expectations, 56,000+ families and individuals were provided with basic food and hygiene items. Throughout 25 cities, awareness campaigns were conducted to promote hygiene and health guidelines, and 500+ public spaces were disinfected.
"Never doubt that a small group of thoughtful citizens can change the world. Indeed, it is the only thing that ever has." – Margaret Mead
At the heart of this movement was a sense of mutual responsibility which drove the community-based support and made it a success. All volunteers were deployed and managed by Sheba's management team. Although people were forced into their homes and everything, including how society works, was altered, things were still moving for MSB. People were physically apart but not alone, reflected through 100s of donors contributing with open arms.