"From cycleman to businessman"
Every person has a vision, a goal that they want to reach and Sonia is unshakeable on her way to reaching the stars. Born and raised in a small village, she is an only child and taking on responsibilities resiliently.
When she was only in the 6th grade, her father passed and from here on her world turned upside down. He was the breadwinner of the family and now the torch was passed down to her by fate. She then moved to Dhaka with her mother seeking opportunities. Since 13 years of age, she has been working odd jobs and yet managed to complete high school.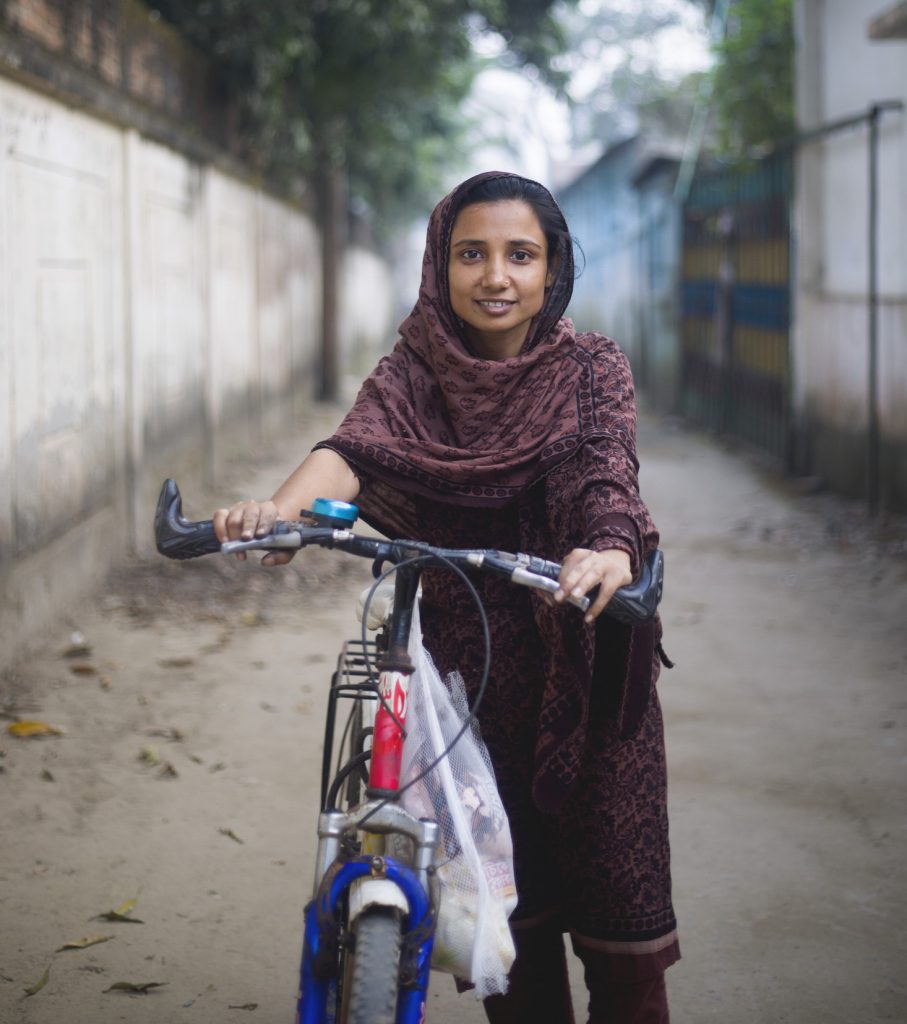 "On the first day of my job as a salesperson, I was not taken seriously because I was so young. That day I set the goal of owning a shop of my own someday."
In 2013 she would buy groceries in bulk and started delivering around her neighborhood in a cycle. Following year, she decided to get a physical shop as she was confident about her loyal customer base.
Borrowing $350 from her mother's savings, she opened 'Sonia's General Store'. As she was already known for her loyalty, people trusted her service and the name helped.
However, she was struggling to understand the financials of her business. As she was purchasing grocery items weekly in cash and often selling in credit, she had to spend time in maintaining records on a book.
"Initially it was challenging to understand what I was earning, how much I was spending, and whether I am making any profit. I was new to this and I had no one around me to help me with finances."
One of her regular customers, who was also an employee of Sheba, heard about her inconveniences and introduced her to sManager. He showed her the explanatory videos and asked her to read the FAQ blogs for better understanding.
She has been using the app to make entries of sales and purchases regularly ever since. For Sonia, sManager came as a helping hand and facilitated her growth into a businesswoman. She benefitted from the app features as well as the knowledge content and the field support who visit her time to time provide her comfort.
Currently, her favorite feature is Top-Up because she can use the same number to handle all mobile networks and generate an extra income to improve her business' liquidity.
There are millions of Sonias hidden in the corners of every neighbourhood, striving to fulfil their dreams and we plan to be the voice of all them.